25 Top Online Business in Malaysia and How To Start One
You're in the right article if you want to locate a list of internet business options available in Malaysia. Read on if you want to make millions by starting an internet business.
Do you think Online Business Opportunity exist?
The answer is no more than a huge YES, and looking for online business prospects in Malaysia is not difficult. In most parts of Malaysia, the internet is readily available. Simply buy a drink at Tealive or the luxurious Starbucks and you'll be linked to the cloud in seconds. Given the exponential growth in the number of internet users throughout the years, this business has unlimited potential.
If you're a beginner, there are various types of internet businesses to choose from and it's no doubt that it is getting confusing. Perhaps, questions like, 'should you start with something that you're already comfortable with but uncertain if it is already heavily saturated?' or attempt something more challenging, 'start an online business that is completely new to you, but it has potential to bloom?'.
Here are some suggestions to consider while looking for internet businesses to start in Malaysia. You're ready if you can maximize the advantages and deal with the disadvantages of your chosen option.
1. Sell using Facebook Live Video
Malaysians can be quite inventive. By using Facebook Live Video recording, many businesses begin selling or promoting their items/goods. Even more intriguing, sellers bring up an alarm clock and turn selling session with customer into an auction event. The Facebook Live video has function that allows sellers to chat and communicate with their customers in a unique way. It's probably not easy to put your face up in front of the camera live. It is, nonetheless, a very efficient approach to establish customer trust and confidence. This will clear people's curiosity about who is selling the product behind the scenes.
Moreover, once you managed, you could be the next famous influencer or promoter in the product/ services you're offering!
2. Facebook post writer
Facebook, one of the most used websites, from millennials to boomers, has the biggest potential to bloom your internet business.
Besides Facebook Live Video, if you love sharing tips/stories on Facebook profile where people can easily access, you can also convert your wordsmithing talent into a profitable business.
Make a name for yourself and provide services to individuals seeking to upgrade the branding of their Facebook profiles or pages.
3. Begin opening an e-commerce shop of your own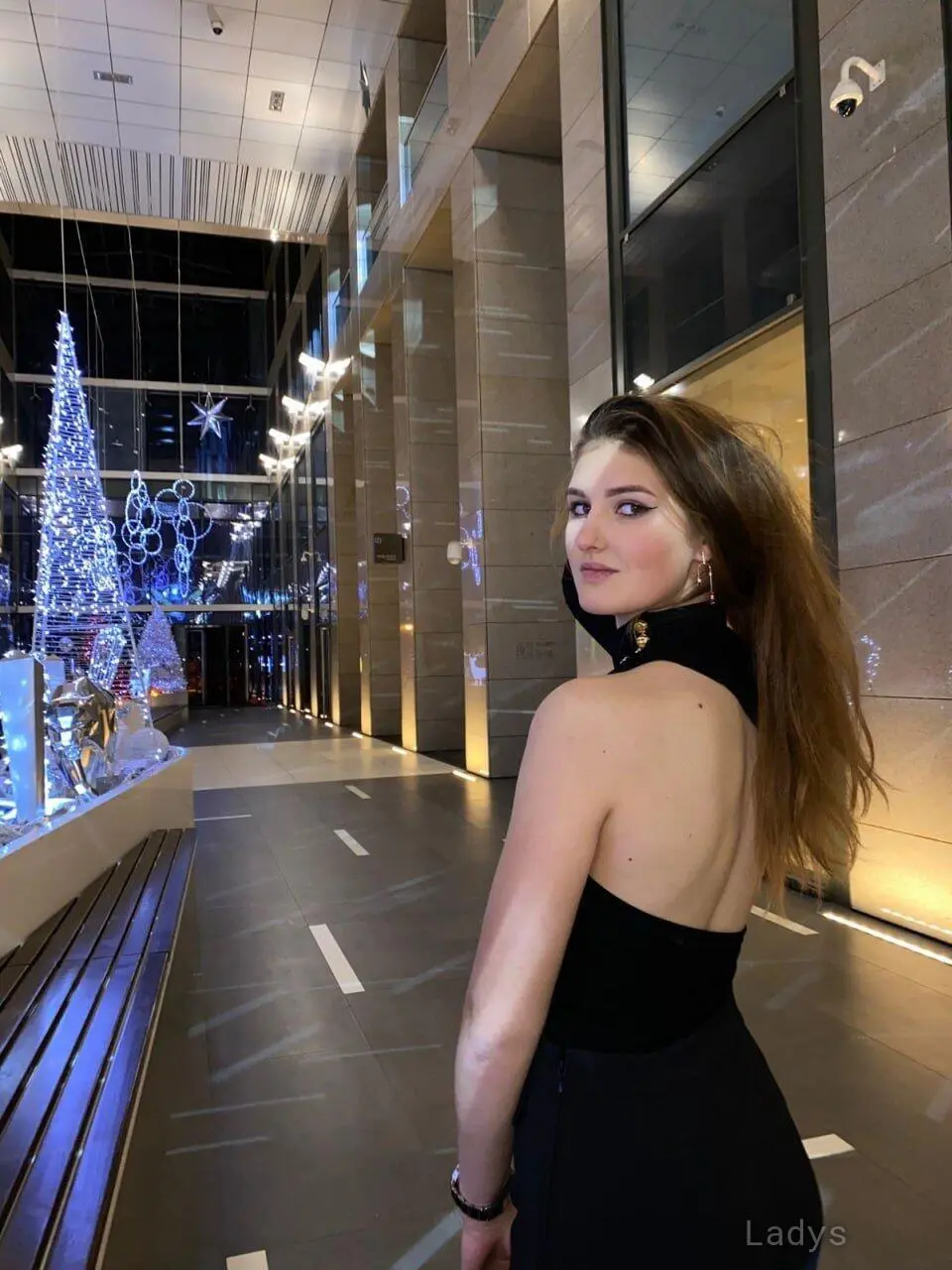 You should create an eCommerce shop if you have the desire to have your own brand for your company and goods. It is definitely not difficult to open an eCommerce shop in Malaysia, and it is much less expensive than renting or operating a physical store. You are more than ready once you created a domain name, got a hosting package, hired a web design firm to assist in setting up an online store, and integrated a secure payment gateway.
The inclusion of a trustworthy payment gateway, such as ipay88, MOLPay, or eGHL, is one of the most significant differences between operating your own eCommerce shop and selling on Facebook. It's out of the league in terms of professionalism to have your customers to deposit money straight into your personal account whenever they purchase from you. The important presence of a payment gateway will boost the customer's confidence. Furthermore, there are some reward points or cash rebates from the Credit Card banks, hence some consumers opt to purchase online using a Credit Card. That will considerably encourage them to use their cards more frequently.
All in all, the online shop you create will completely be under your control, distinctly remarkable with your brand.
4. Make a product listing on Malaysia Online Marketplace
There is a place to locate listings, existing online selling platforms where you can easily list your goods if in case, you're a beginner and setting up your own online shop is way too expensive for you. You can register free and trusted apps like Lazada, Shopee, Carousell or even eBay to sell your products. They have almost similar basic functions, but they might require you, a seller to pay small registration fee before you begin listing your products for example online shop like Lelong.my. Be sure to read the policies thoroughly to avoid confusion as some charge you a small percent of transaction costs for each sale you make.
Moreover, good thing is that the platforms mentioned, or most Malaysia Online Marketplaces have their own promotions and advertisement that allows small or big sellers to enjoy free traffic to their products.
However, you will be competing with a lot of sellers since this is an online marketplace. And knowing Malaysians, online buyers always compare and pick cheaper products hence the cheapest listed product will definitely get chosen. And in most cases, sale quantity will be the key factor if profit margin shrinks due to the strong pricing battle.
5. Engage in Multi-Level Marketing Referral Program on the Internet
If you don't have the desire to sell, at least try promoting products of others. By simply promoting or recommending great products to your circle including friends and family, you can potentially earn some extra cash through an online MLM referral system. Typically, a pyramid-shaped compensation structure will pay you whenever someone joins the programme using your ID or referral code. For example, the IBKEEO Wechat Merchant 8.0 Referral programme shows that a basic three-level capped commission system can make you RM6,860.
MLM referral system is certainly a fantastic strategy in business as it points out how your efforts multiply once you begin the first step. It's way even greater when online marketing tools is involved. This commission-based approach allows you to reach numerous prospective "downlines" and earn money in the quickest way possible.
As much as how good MLM is, there are downsides too. Certain MLM companies do not pay much attention on the good quality of their own product as receiving downlines are more profitable hence you may have to pay the referral fee yearly.
6. Dropshipping business on the Internet
Dropshipping, a type of retail fulfilment is a store that does not stock the goods it sells. Instead, it buys the product from a third party when there is a purchase from a customer and ships it directly to the customer. Meaning, the store never sees or manages the product at all. As the store does not have its own inventory, it purchases from the third party which is usually the wholesaler or manufacturer.
The good thing is that you do not need to have space to keep any stock of your product. You will have the freedom to sell anything and do not require purchasing goods upfront. This is definitely one of the best ways that require only minimal amount of funds to start.
However, there is still a need to be careful especially with the third party as they might include the real price on the label when they send the goods to the customer.
7. Sell eBooks Online if you are keen being a writer.
Ebooks are literal books, but the difference is, it can be read and downloaded via the internet. You are free to write on as many subjects as you desire and cater to your niches unlike what traditional and offline publisher does. It can be anything ranging from science fiction, romance, religions, mystery, travel guides and more and it is going to be the best if you have a ready market. If you're not sure what to venture on in writing, go to Amazon and check out the bestseller lists where you can find categories and subcategories to gain ideas.
You can begin writing about your favourite pastime or anything that you find attractive and fun. When you find someone that has the same interest, you will gain the chance to sell the book to them. For instance, an Ebook with the famous title, "You could be the next RICHEST person if you grab the RIGHT opportunity in starting your online business journey," that elaborates the depth regarding business concept (with step-by-step tutorial) and sold it for RM29.99. I'm certain you'll be the buyer because it's obviously what you're eager to learn for now (unfortunately, the book is yet to be existed).
The pros include there is no need to find an editor or publisher as all could be done by yourself and also, there is no need to rely on bookstore to display your book as all is already on the internet.
However, not many find writing as a fun hobby nowadays.
8. Produce online courses and sell it
In 2015, the e-learning market was worth more than $165 billion, and by 2023, it is expected to keep increasing to more than USD 240 billion. Today, people are so eager to enrol in online courses because it is easy to access, not expensive, and convenient as you get to decide when and where to take the course.
Indeed, there are many platforms that you can utilize to manage your own online courses. Udemy is one of the platforms where it is completely free to use, but it charges 50% commission for each student. Its course revenue share is in tiered order therefore, some of the instructors can keep 97% of the net revenue.
This is definitely an easy way to gain passive income but be sure to publish good quality courses in order to maintain students to stay for your course for a long time. There is also a need to be creative in doing content for your courses and perhaps receiving feedback from students will also improve the quality of your work.
9. Be a Content Writer
The area of content marketing is rapidly expanding these days. Opportunities for entrepreneurial-minded authors arise as a result of this growth. Social media posts, blogs, online pages and more are all examples of web content. Because business owners are occupied with their work, their website is poorly maintained or not updated at all. Hence, anyone with good content writing talents could be the next writer for the business owners.
Domino's Pizza and AirAsia are examples of active internet players that update their Facebook pages every single day. Thanks to this, customers will be kept up to date on the newest promotions and information and at least, customers is gaining trust from the significant presence of their business in the virtual world.
However, being a social content writer will have to write according to the styles that meet specific marketing objective. The challenge including the need to be a good researcher, able to be innovative in creating content, keep oneself updated with global news and be a grammar savvy! But all in all, the fun when the content you created being virally shared in media is the biggest contentment.
10. Involve in providing graphics design services
If you have the artistic talent in designing, why not try doing services like that? It can be a great start in flourishing your skills and earn some cash. Options include designing the web, business card and even logo design. In Malaysia, many companies are attempting to go online, hence this business is likely to develop in the next years. Many of them have begun finding freelance or professional designers to help them brand their products and businesses.
This is an easy way for you to earn if you possess the skillsets and some basic knowledge in design software. But remember, companies when they hire, they might ask for more samples as art is a subjective topic.
11. On Microstock websites, sell stock photos
Produce the best photos and sell them on microstock websites to earn some cash.
Istockphoto.com or shutterstock.com are some of the microstock websites that allow beginners with great interest for photography to sell their photogenic pictures online. When you're approved as a contributor, photographers will no longer be charged to upload photos in most of the microstock websites out there because they charge a certain percent of each sale instead.
The good thing is that selling stock photo can help you gain passive income as photos from years ago can also be used as there is no expiry date on photos. However, for the smallest size photo, the price is set at $1 by most mircrostock websites and price will increase as the sizes also increase. Hence, uploading more quality photos will guarantee you to have more people who will download and likely to purchase your photos.
12. Begin to blog and connect with Google Adsense
The term "blog" is the short form for the word "web log." It's a website where it is updated by one person or a group containing a few writers. Initially, blogging began as an online journal or diary, but now it has evolved into a social platform for people to share their views and opinions globally. In simple terms, a blog is a website that is routinely updated with new information. Blogger, WordPress and Wix are some of the free platforms for blogging.
In the world of blogging, you are free, literally free to write about anything ranging from travel to fashion to pets to even paradise about foods. And from here, there is a need to generate traffic to your blog in order to earn some money. First, make a Google Adsense account, then, on the blog header, within the blog articles and also the sidebar, input Google Ads code from your Google Adsense account. And now, you're much more than ready to earn passive income.
Blogging is like keeping a diary, but it can be written at any time and from anywhere when you want to. There are no restrictions of what you do, and it does not need to be long as some pictures or videos can do a blog too. And when people visit your blog, generate traffic, you could earn passive income. However, generating traffic on the internet is not easy unless your content is interesting, original, have great judgement in opinions and of course some 'luck' too as the internet is full of various kinds of infos.
13. Develop a website for online news
Nowadays, news websites may be one of the best strategies to create visitors online. Every day, in every hour, and every minute, individuals check articles and news from time to time to keep themselves updated with the latest news in town. Now, nobody wants to be the 'last' person to be left out especially in learning about the breaking news.
As you can, there is a potential to profit from visitors generated by Google Adsense and also other ad networks available. For example, Vulcan Post, the most popular digital lifestyle publications in Malaysia, Singapore and the Philippines, confessed to have acquire a monthly readership of over 1,200,000 people. Says.com, another example with the goal to encourage young Malaysian readers to get themselves to read the news again. SAYS come back and is now Malaysia's fastest-growing news site earning 6.5 million page views every month.
Writing news is definitely fun and rewarding as you could be the first to know about what's happening in the world. Moreover, generating traffic is easier for an online news website. However, achieving authentic news is challenging as there is a need to form a team of active reporters that is willing to 'spy' for the news. And good writing skills is a requirement to turn the magic from a boring piece to an interesting one.
14. Create an Online Forum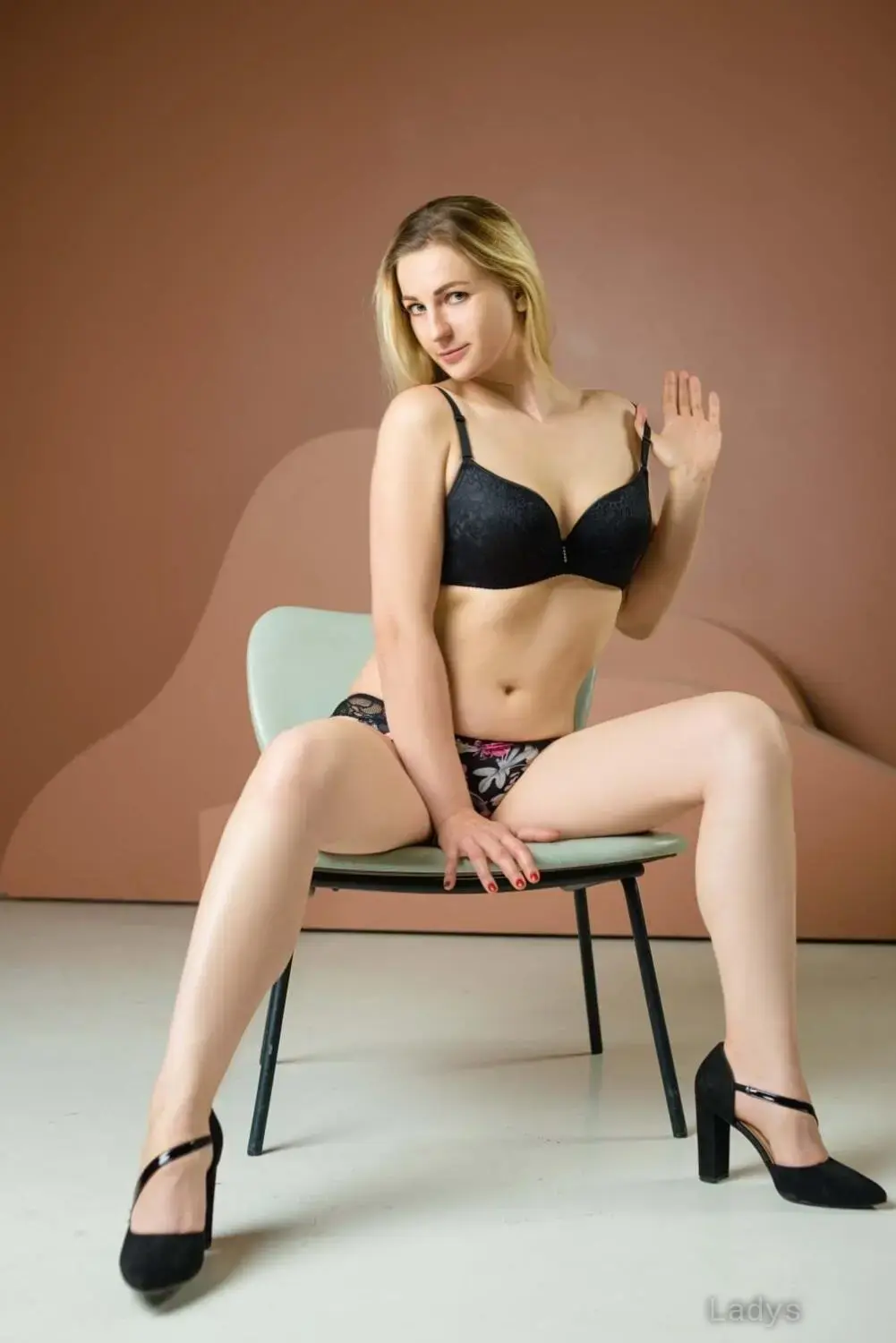 A forum on the internet, often known as a message board, is a website where users post messages to have discussions online. Unlike chat rooms, messages are usually longer than one line of text. Moreover, when one posted a message, the message may need approval by a moderator before it becomes publicly visible as it depends on the user's access level or the forum setup.
Forum is an easy platform to earn as the traffic is high and advertisements posted will make you earn money.
Malaysian forum like Lowyat.net generates a lot of traffic into the website. As mentioned by Alexa traffic statistics in 2018, it is indicated more than 150,000 visitors every day. So, as you can see, if your forum is famous, the community within will exchange questions and answers themselves that allows traffic to go on in the forum web. However, making your forum as a famous platform is difficult that you might require to pay for the website awareness when you develop it at first.
15. Develop a Job Portal Online
Develop one like JobStreet, Asia's no.1 online employment marketplaces that assist online user who is seeking job opportunities and employers who are looking for the best candidate to fit in its company.
Offer job advertising and listing options that are premium, or even resume search features. For instance, JobStreet, charges employers RM400 with a set of 1 job advertisement add with 1 listing that will stand out and 5 talent search credits. Since individuals seek for work every day, hence most likely the demand is high. Besides, companies who are in need of immediate personnel, they will be willing to spend in order to find exceptional applicants.
16. A comparison website for credit cards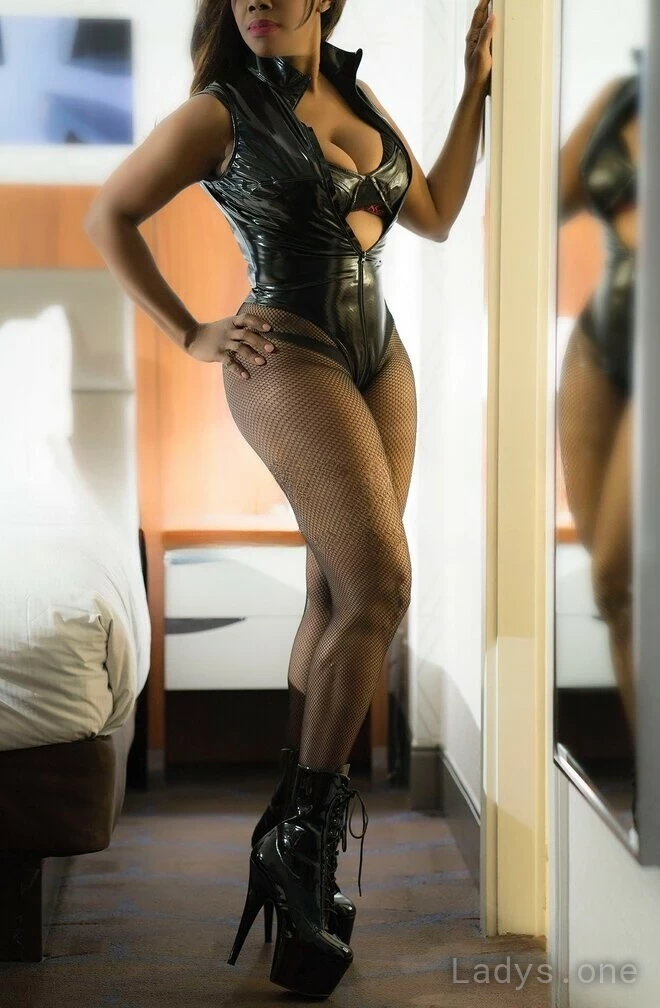 For the past five years, comparing credit cards websites were quite famous among users. Most Malaysians will find iMoney, RinggitPlus and CompareHero websites to compare credit cards that will assist them to sign up in the best one. And if they have the luck, special gift(s) will also be offered the moment they sign up online for their credit cards.
These comparison services are obviously linked to the participating banks in order to earn commissions whenever someone signs up for a credit card through the websites. Nowadays, almost all adults in Malaysia possess one because it somehow becomes a need in paying everyday expenses. Therefore, it is worth making a comparison website for credit cards. However, it requires paperwork if you need banks to participate on the website which might take some time.
17. Manage an Online Cashback website
ShopBack.my is a brilliant example of a cashback website. ShopBack presently works with more than 500 local, regional, and international stores. For every transaction through ShopBack, these associated stores give ShopBack a commission. ShopBack then distributes a portion of the commission as a Cashback to you.
In this one, you need to do your best in promoting your own brand although you don't sell any physical product online. You have to make sure individuals know the website and be interested to buy products through your website. However, things are easier said than done, therefore, you need to do a lot of market research for brand awareness. Individuals also need tutorial guidance to redeem cashback through your website hence good customer service is a need.
18. Manage online coupon website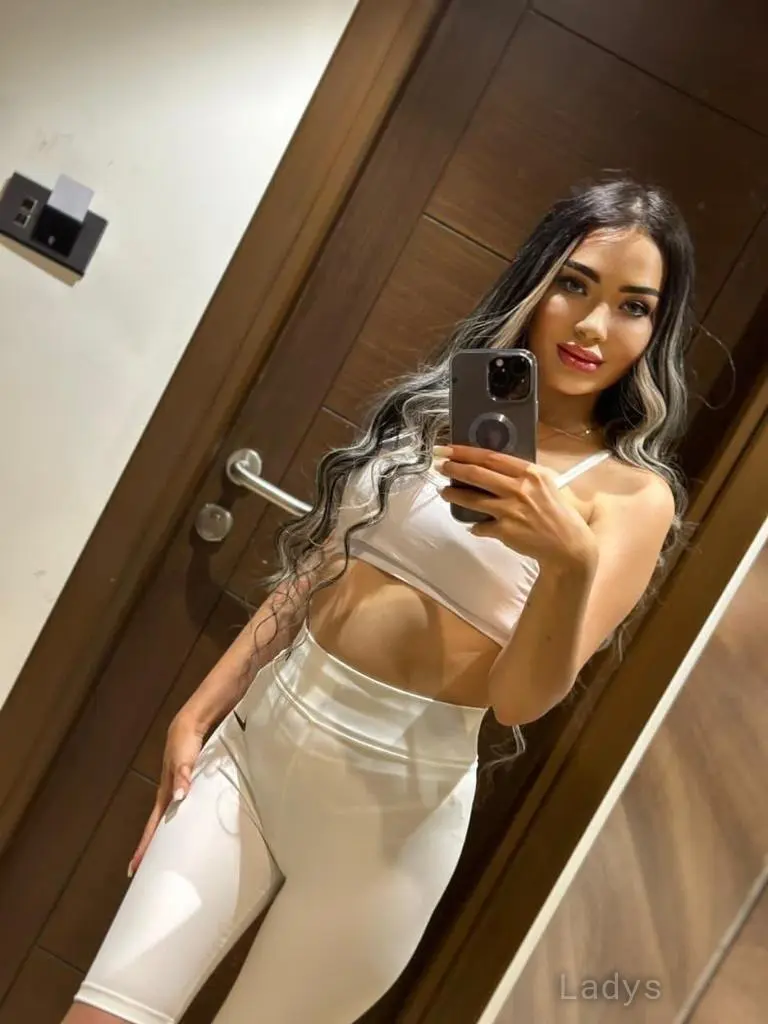 Consumers can obtain coupons or discounted items from online coupon websites. One of the websites which was once known as Groupon but now named as Fave, is a Southeast Asian-based online coupon service that assist consumer to save money as there are a lot of newest offers and promotions.
Managing the website include posting new coupons and sales every day. Clicks on the coupons can also help you to earn commissions hence this is a great way to generate income. This website is somehow similar to cashback website where you don't need to sell things online but only selling coupons and deals for others.
19. Be an Instagram Influencer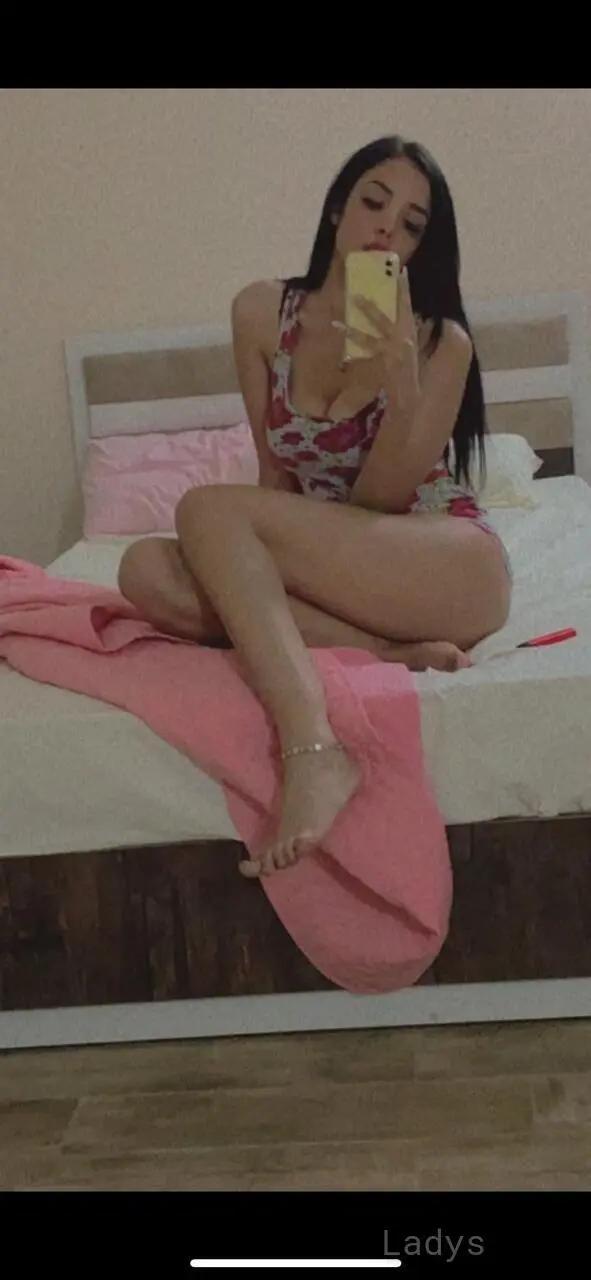 Influencer is someone who affect or influence others' decision in buying something due to his experience, position or relationship with its followers. But why choose Instagram? In a 2016 poll involving 2,500 micro-influencers, Bloglovin discovered that Instagram is their preferred choice. According to 59% of them, it implies that Instagram is the most helpful platform when they want to engage with their target audience.
Influencer could earn RM5000 per post if they have more than million followers. Therefore, it is beneficial when you gain more followers as you make more money by promoting products and companies with your Instagram account. However, hard work is needed in order to be well-known.
20. Sign up as a Youtuber
Being a youtuber on the platform itself can actually help you to earn cash and nowadays, it is one the biggest online business opportunities. First and foremost, you will need to choose a genre that you want to focus on and secondly you need a video camera in order to produce best content for your video. From here, you can earn by monetizing your videos and of course do not break the copyright regulations.
This could be the best way to earn passive income, however, your videos need to be authentic and unique in order to earn viewers and subscribers.
21. Be a Sales Consultant
Nowadays most companies are looking for candidates who are willing, have high endurance in order to make a sale for the company. While most do it online, some still need offline sales consultant to reach for more customers.
22. Be a Product Reviewer on Instagram or Facebook
This is somehow similar to 19, an influencer, however, consider switching platform to Facebook or others where your niche is.
23. Be a writer for resume/ curriculum vitae
There are a lot of people who write resume, but most aren't as good as what company expected. With how people tend to switch job very frequently, company's expectation on candidates has changed, involving the application and interview process. Therefore, this could be your time to shine to use your writing talent in writing resume effectively, making them more stand out.
24. Be an Agent for health or beauty product
When you have the right niche to influence, you could be the next agent for health or beauty products. Nowadays, many people become one as these types of business has high marketability and high margin profit. If you want to be the next Dato' Vida, grab the opportunity now!
That's the end of this article. Have you got any idea from this article? If yes, grab the opportunity now! Wait no more and let's get started!