All about Instagram Marketing 2022
CHAPTER 1: An Introduction to Instagram Marketing
When Instagram initially debuted in 2010, it was like any other social platform: it was full of selfies, cats, and food photos.
By 2022, Instagram's evolves from a simple photo-sharing app to a full-fledged marketing funnel is nearly complete.
Take a peek at some of the platform's most recent additions! Instagram has introduced dozens of new tools for businesses in the last year alone, including Reels, enhanced analytics, paid Instagram posts, a new way to drive traffic from Instagram Stories, and IGTV, a new standalone video platform.
This is when a guide comes in handy. We'll lead you through the following 11 chapters:
• The principles of an efficient Instagram marketing strategy
• How to construct an effective Instagram profile
• Launching your first Instagram influencer marketing campaign
• The ins and outs of Instagram statistics
• How to leverage Instagram Stories for business
• And so much more!
But first, let's look at why Instagram marketing is particularly beneficial for ecommerce businesses.

CHAPTER 2: Why is Instagram Marketing Important for Ecommerce Success?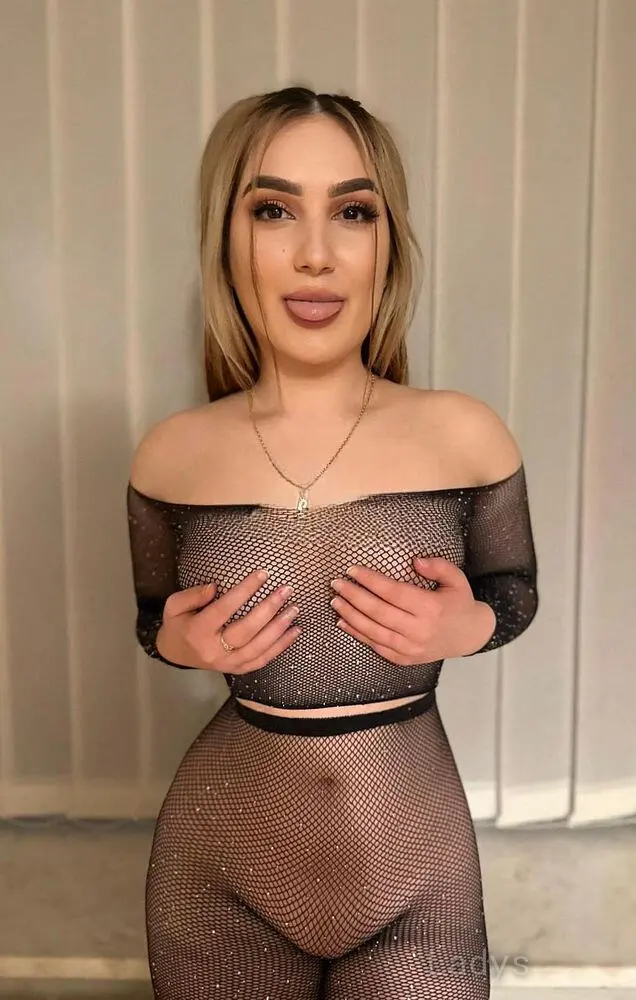 Instagram is great for sharing photographs and videos with friends and family, but it is also a fantastic platform for ecommerce marketing. But why is that?
The obvious reason is the format of Instagram. Instagram marketing has a tremendous chance for ecommerce businesses looking to exhibit their products because of its visual nature. Millions of businesses have discovered that having a visual presence on Instagram, whether through photographs, videos, or regular Instagram Stories, can considerably supplement their e-commerce promotions.
In addition, Instagram users are more engaged than the average social media user. And the platform is still generating higher engagement rates for businesses than Twitter and Facebook. Instagram users, on the other hand, are more than just engaged; they are also, on average, online shoppers. According to a recent research, 72 percent of Instagram's users report making a purchase choice after viewing anything on Instagram, with clothing, beauty, shoes, and jewelry being the most popular categories.
Because of this shopping mindset, Instagram users are the ideal demographic because they have high intent and are quick to convert.
Another reason Instagram is ideal for e-commerce is the platform itself. As we discussed in the previous chapter, Instagram has lately launched a slew of new tools for working with businesses – with more on the way! Whether through links in Instagram Stories or purchased Instagram posts, many of our online purchasing experiences will begin (and conclude) on Instagram in the near future.
All of this is to say that it would be incorrect to believe that just because you do not offer e-commerce products, your business does not belong on Instagram! Instagram, aside from its unique ability to move things, It also provides a platform for businesses to increase brand exposure and engage with new customers (and potential customers).
CHAPTER 3: Algorithm on Instagram
Oh, the enigmatic Instagram algorithm. When Instagram first revealed in 2016 that it will be replacing its chronological feed with an algorithm, most people had negative reactions… And little has changed since then.
So, what caused Instagram's shift from chronological to algorithmic?
It all comes down to size. As Instagram grows in popularity, it becomes increasingly difficult to keep up with all the photographs and videos that people share. In fact, consumers skip an average of 70% of their feed when it's chronological, according to Instagram.
With this in mind, Instagram developed an algorithm that reorganises people's feeds so that they see more content that is relevant to them.
Unfortunately, it has several unfavourable side effects.
While chronological feeds involve little or no guesswork (the only thing you really need to worry about is posting when your audience is most active), algorithm-based feeds can be influenced by a variety of things, such as how much engagement a post receives or how long people spend on it.
And, because Instagram's algorithms are always being updated to improve user experience and favour particular sorts of content, it can be tough to know how to optimise your posts to obtain the most engagement and reach possible.
However, it is not impossible!
Instagram took a close look at how the Instagram algorithm works last year, including the elements that influence how your photos perform in the Instagram algorithm (and how many people view them!). They are listed below in order of importance:
#1: Hobbies and Interest
Instagram is guessing how much you'll care about a post.
The higher the content appears in your feed, the more they believe you will "like" it. According to Instagram, it is based on "previous behaviour on similar content and possible machine vision evaluating the actual content of postings."
Consider Instagram's Explore page: after you like a slime video, your entire browsing page is filled with slime videos. And if someone in your feed posts a slime video, Instagram will assume you'll enjoy it as well.
#2: Timeline
How long does it take to post a photo or video? Instagram's new algorithm will favour recent posts, so you should see fewer posts than a week ago.
While the stream will never return to chronological order, Instagram is becoming more concerned with when you publish rather than the substance or activity on the post.
This was confirmed in late 2017 when Instagram promised to stop showing old posts in people's feeds.
#3: Relationship
As a result, businesses must better understand when their target audience is most active on Instagram in order to tailor their posts to appear at that moment.
How do you know which accounts appear in your feed? If you frequently comment on someone's images or are tagged in their shared photos, Instagram assumes they are in your "friends and family" category. As a result, you'll likely see more of their material (and vice versa!).
This is wonderful news for businesses since it provides a means for them to be remembered. Simply invite your followers to tag you in their posts, and make sure your Instagram posts and stories are optimised to generate as many comments as possible.
Other factors that influence the Instagram algorithm:
#4: Frequency
How frequently do you use the Instagram app? Because Instagram strives to "present you the finest posts since your last visit," if you scroll frequently, your feed will appear more "chronological."
#5: Following
If you use the Instagram app less frequently, your feed will be organised by what you believe Instagram will like rather than chronologically.
How many Instagram users do you follow? If you follow a lot of people, Instagram will give you more options to pick from, so you may not see every post from every account.
#6: Application
You'll see more posts if you spend a lot of time on Instagram since Instagram "digs deeper into its catalogue."
If you simply use the app for a few minutes every day, then you will only get the highlight from the algorithm.

CHAPTER 4: Identifying Your Goals and Objectives
Now that we've discussed how the Instagram algorithm works, let's discuss how to define your Instagram marketing goals and objectives. Of course, the first step in determining your Instagram goals and objectives is to define what "success" means to you.
Are you utilising Instagram to increase brand awareness and reach out to more of your ideal customers? To highlight your products and services? To build a more engaged community? To boost brand loyalty?
Are you going to use Instagram as a customer service tool? Would you rely on it to educate your customers or followers about your company or industry?
When it comes to using Instagram to achieve your company goals, the possibilities are endless, and how you use it is ultimately up to you. Keep in mind that the metrics you use to track your progress on Instagram will be heavily influenced by the goals you set (this will be covered in a later chapter). For example, if you're using Instagram to grow a large, engaged audience, you're probably going to focus on engagement metrics like likes, comments, and shares.
Consider the following questions if you're having problems creating goals for your account:
• What motivates you to use Instagram marketing?
• How might Instagram assist you in meeting your overall marketing objectives?
• How much time and money do you have to commit to Instagram?
• What makes Instagram unique in comparison to other platforms?
After you've determined why you're using Instagram, you should consider who you want to target. If you already have a decent sense of who your ideal client is, a good method is to extrapolate that customer's profile (or "persona") to Instagram.
What kind of content do they employ? What hashtags do they employ? To which communities do they belong? Answering these questions is an excellent method to ensure that you reach your desired audience on Instagram.
If you're still having difficulty, another alternative is to conduct research on your competition. Navigate to your competitor's profile and select "Followers." You will be able to see a list of all users who follow them. (Please keep in mind that we do not recommend simply going through these lists and following each one. Instead, use this information to develop organic tactics for attracting their attention).
This method can also be used to see what hashtags your competitors are using. Instagram hashtags are still one of the finest ways to reach out to an audience on Instagram, especially now that you can follow Instagram hashtags just like any other user.
With your goals and audience in mind, the next step is to do an Instagram audit to assess your Instagram profile critically.
This allows you to take a critical look at everything you've done on the platform so far, examine it, and then decide if it still meets your business needs. (Even if you're just starting out with Instagram marketing, conducting an audit is a wonderful way to ensure you're on the right course.)
Every aspect of your Instagram profile, including your profile photo, bio, feed, captions, hashtags, and more, should feel intentional.
Even the accounts you now follow become a part of your Instagram brand. Do you find them motivating? Are they compatible with your company? Or are they utterly haphazard and unrelated?
Keep your goals in mind when you audit your account to ensure that every decision you make moves you closer to them!
When you've finished your Instagram audit, you should have:
Defined your Instagram business goals and objectives
Have a firm grasp on your brand and voice
Reinforced the aesthetics of your posts
Evaluated your existing engagement approach
Enhanced your hashtag strategy.

CHAPTER 5: Improve Your Instagram Profile
After you've created your Instagram company profile, it's time to consider what your Instagram profile will look like.
As we've stated numerous times, your Instagram profile is a crucial reflection of your brand, which is why businesses are spending more time than ever before planning the entire look of their profile.
When someone visits your profile, you just have a few seconds to convert them into a follower, which is frequently determined by a fast peek or scroll through your feed.
That is why it is critical to customise the look and feel of your Instagram profile! This is one of the most effective techniques to gain more followers.
The good news is that you can save time by scheduling Instagram posts and planning and designing how your feed will look like later.
CHAPTER 6: Creating an Instagram Content Strategy
While having a visually appealing Instagram feed is key these days, don't forget about your personal posts! Instagram currently permits four types of posts: images, videos, shopping posts, and carousel posts. Here is a basic breakdown of each:
Photo posts
Instagram photo posts remain the most popular type of material on Instagram, most likely due to their ease of creation and editing, as well as their versatility.
Currently, you can only send photographs in landscape, portrait, or square format. These various formats necessitate varying aspect ratios and dimensions; for example, a square photo post must have an aspect ratio of 1:1 (or as near as feasible!) and be 1080 pixels by 1080 pixels.
Video posts
Since its debut in 2013, Instagram marketing video posts have evolved significantly.
Businesses are no longer limited to 15 seconds; they can now make long, high-production movies of up to 1 minute that generate a lot of attention!
The best part is that you don't need a DSLR camera or any expensive video production equipment to do this. You can make stunning branded videos with nothing more than your phone's built-in camera and a few video editing apps!
While video postings on Instagram are not as popular as images, they still generate a lot of engagement, so it makes sense to include them in your marketing mix.
Furthermore, because of its ability to express complicated storylines, video is one of the finest platforms for boosting sales. That is why so many companies invest in producing promotional video content.
Another piece of good news is that you can now use Later to schedule Instagram videos to be broadcast automatically at the appointed time! Simply upload your video, select a date and time, and your video will be uploaded to Instagram at the specified time!
Shopping posts
While there are numerous ways for brands (particularly ecommerce brands) to incorporate sales possibilities into their Instagram marketing strategy, having Instagram shopping posts in your feed is a feature you should absolutely utilise!
Instagram shopping posts, in a nutshell, make it easier for users to shop the things they find on Instagram by "tagging" products in posts.
When your shoppable post shows in the feeds of your followers, all they have to do is tap the shopping bag icon on an image to uncover more information about the goods.
If a user touches on the information box, they will be taken to a URL where they may shop and buy the goods!
Instagram shopping posts are a terrific method for firms and enterprises to highlight their items and use their Instagram feed to drive more transactions.
Carousel posts
Despite the fact that carousel posts were just introduced in mid-2017, they've quickly become a favourite for businesses looking to showcase new product lines or share event photographs and videos.
Carousel posts, like Instagram videos, are more adaptable than single photo posts. Plus, because you can include both photographs and videos in your carousel posts, they're a wonderful place to experiment.
Carousel posts can be shared in landscape, portrait, or square formats, but only one photo format is allowed. They can comprise two to ten photographs or videos.
CHAPTER 7: Instagram Marketing – Reels VS Stories
Instagram Reels are Instagram's answer to Tiktok. Reach is the one key reason to add Reels to your Instagram strategy.
Because Reels appear in multiple locations on the app, they provide a fantastic opportunity to boost visibility and reach. Featuring on the explore tab allows smaller accounts with a prime opportunity to get their content in front of a new audience and be "discovered" by users who may not have otherwise found you.
Currently, Instagram is favouring Reels content and includes a "suggested Reels" preview in the main feed to encourage more views.
If you want to grow your account, right now, this is a great way to do so without the need to resort to dodgy tactics such as buying followers or participating in engagement pods.
In addition to getting in front of new eyes, Reels gives you a fun new way to connect and engage with your existing followers. This format challenges you to explore new formats and editing styles for your content – thereby making you a better creator.
Due to the incredible reach Reels users are currently experiencing, top of funnel (ToFo) content is a great option here to provide awareness of who you are, what you do and what you can offer new audiences who may be seeing you in their Explore tab for the first time. Think bite-sized tips, value-packed content or an overview of your business.
The difference between Instagram Reels vs Instagram Stories
Length: Reels are up to 90 seconds long – allowing users to share a "snippet" or quick idea. While each story is 15 seconds in length, accounts can share multiple 15 second clips throughout the day – to tell a longer, more detailed "Story" (hence the name)
Format: Instagram Reels are video only whereas Stories can include still images and posts from the Instagram feed
Captions and Hashtags: On Instagram Reels you can add a full caption – just as you would on an Instagram feed post – and up to 30 hashtags. On Stories there is no caption and hashtags are limited to 10 per Story.
Engagement: Like feed posts, users can publicly comment on Reels, which is great for engagement. On Instagram Stories, engagement comes in the form of direct messaging.
Lifespan: Unlike Instagram Stories, Reels do not disappear after 24 hours. Instead they are housed in a dedicated Reels tab on your profile
Drafts: Users can create and save draft Reels to publish when they wish. This is great news if you like to batch your video content
Editing: The Instagram Reels editor has additional features for filming and editing videos – such as the ability to slow down or speed up clips, trim content and align or "stitch" videos together for smooth transitions
Audio focus: Similar to its rival, TikTok, Instagram Reels are very much based around music or audio. With Instagram Reels users can select a music track to use from the library or record their own audio. What's more, there is the ability to someone else's audio in your Reel – a feature many will recognise from TikTok
Placement: Reels can be found in multiple locations on the app: In the centralised Reels feed which can be accessed via the main navigation menu, on the Explore tab (public accounts only), on individual users' profiles once they create their first Reel and via search; search by keyword or hashtag to see related Reels. Reels can also be found via the main feed and may be shared to the Instagram Stories
Instagram Stories have been an important aspect of your Instagram marketing strategy since its debut in 2017. According to The State of Instagram Marketing 2018, 64% of businesses intend to create more Instagram Stories in 2018.
So, what explains Instagram Stories' massive success? That has anything to do with the increasing popularity of mortal videos. More and more firms are seeing the value of creating short-lived video content, whether it's lighter and enjoyable or more serious and business-focused.
Here's an example of how to use Instagram Stories for business:
Instagram, unlike regular Instagram posts, will not punish you for publishing too many Instagram Stories – this is due to the ephemeral nature of Instagram Stories.
Because Instagram Stories only last 24 hours (or forever if shared as Instagram Stories Highlights), there isn't much pressure for Instagram to prefer some postings over others in the user feed. Of course, it doesn't mean Instagram Stories aren't influenced by the Instagram algorithm… they most emphatically are!
When you publish a story, your followers will have a 24-hour window to view it at the top of their feed. Even if you submit your story when most of your followers are sleeping, they will see it at the top of their feed when they wake up.
In other words, don't be too concerned about sharing your Instagram Stories at the best time… Unless you want quick involvement, in which case posting when your followers are most engaged will be quite beneficial.
In general, Instagram Stories is a more relaxed environment, with lower quality criteria than normal postings. So don't be afraid to show off your silly side!
The beautiful thing about Instagram Stories is that they've created so many fantastic tools that the world truly is your oyster. You are free to be as inventive as you want! The same may be said for promotional content on Instagram Stories. It's simple to distribute promotional content that's also entertaining and amusing.
CHAPTER 8: How to Use Instagram Live for Business
Although Instagram Stories reigned in 2017, the future of live video appears to be bright. If you haven't already, we recommend familiarising yourself with the feature straight away. According to a recent survey, while only 22% of businesses went "live" on Instagram in 2017, 55% intend to do so in 2018.
Going "direct" on Instagram is obviously frightening for most businesses. While Instagram Stories allows you to broadcast pre-recorded videos, there is no "re-capture" option on Instagram Live.
However, Instagram Live offers great benefit for businesses. This tool, when used correctly, can be a terrific conduit for driving new followers and engagement, as well as your wider business goals.
As we said in the last chapter, Instagram Live videos can now be shared after they have been broadcast on your Instagram Stories, owing to a recent upgrade.
When your Instagram Live video is finished, a "Share" button will appear at the bottom of the screen. It's just that simple! Unless you choose to include it in your highlights, your live broadcast will be visible on Instagram Stories for 24 hours.
Instagram Live is an excellent platform for generating buzz about your company. The latest trend on Instagram Live is for businesses to use the channel to tease or debut a new product, whether you're releasing a new product line or teasing a future launch. And why shouldn't they? This is an exceptional place to generate a lot of buzz about your product.
CHAPTER 9: Implementing an Influencer Marketing Campaign
Instagram influencer marketing is quickly becoming one of the most effective ways for businesses to raise brand awareness, gain followers, and drive sales – especially as Instagram's algorithms continue to limit organic reach!
When it comes to influencer marketing, Instagram is one of the finest venues for firms to collaborate with influencers in order to swiftly reach new audiences. In fact, with an average engagement rate of 3.21 percent, it is the best-performing channel for social action (compared to 1.5 percent across all social networks).
One of the main reasons Instagram influencer marketing is so effective is that it bypasses traditional advertising boundaries by introducing your brand to new audiences via a more trustworthy source, your influencer partners.
Unfortunately, there is no one-size-fits-all answer to how much Instagram influencer marketing costs, and there are several elements to consider that go beyond the number of Instagram influencer followers.
Not sure where to start? Here are four things to keep in mind when deciding whether to partner with an Instagram influencer:
1. Check their Instagram Engagement
2. Check their Quality of Followers
3. Check their Number of Followers
4. Budget Requirements
CHAPTER 10: Ways You Can Steal from Proven Instagram Marketing Campaigns
Now that we've reviewed the numerous ways for gaining more Instagram followers, let's look at how to track your progress.
#1: Develop an Instagram Marketing Hashtag Strategy.
As we indicated in the last chapter, the Instagram hashtag became a contentious topic in 2017 as a result of the "Instagram shadowban," which prevents user posts from displaying on the hashtags they use.
Nonetheless, hashtags remain an efficient way to draw attention to your content, and developing a great Instagram hashtag strategy should be a top priority for any business wanting to increase Instagram engagement.
#2: Hold a contest or giveaway on Instagram.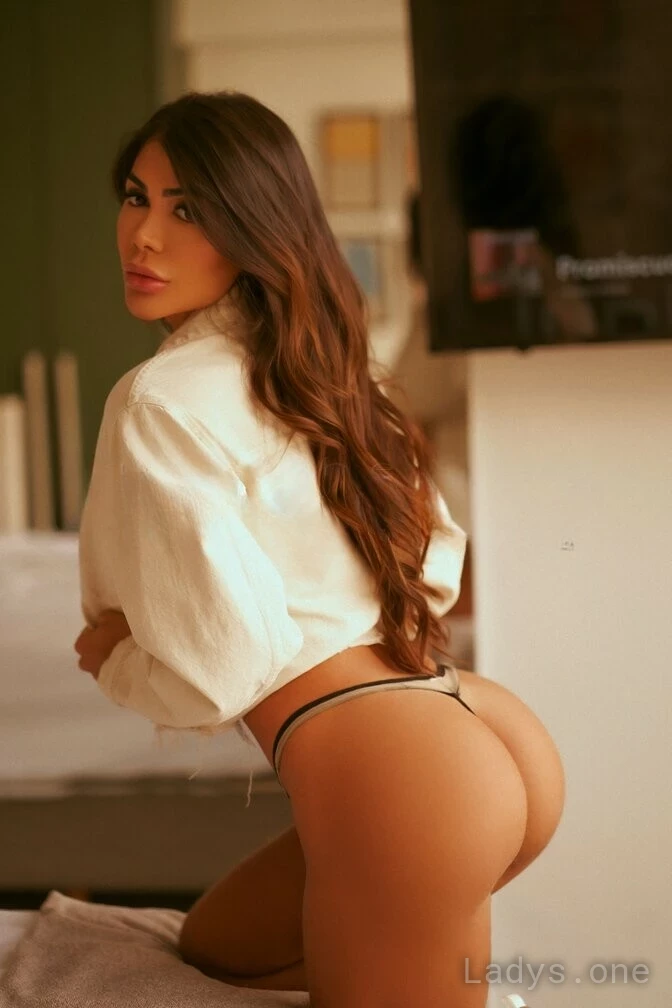 Running an Instagram contest or giveaway is a fun and easy method to promote your brand and acquire Instagram visibility.
Try collaborating with other businesses or influencers if you're seeking for effective Instagram contest ideas. This is an excellent strategy to advertise your Instagram contest to both your audience and to share followers.

CHAPTER 11: Final Thoughts on Instagram Marketing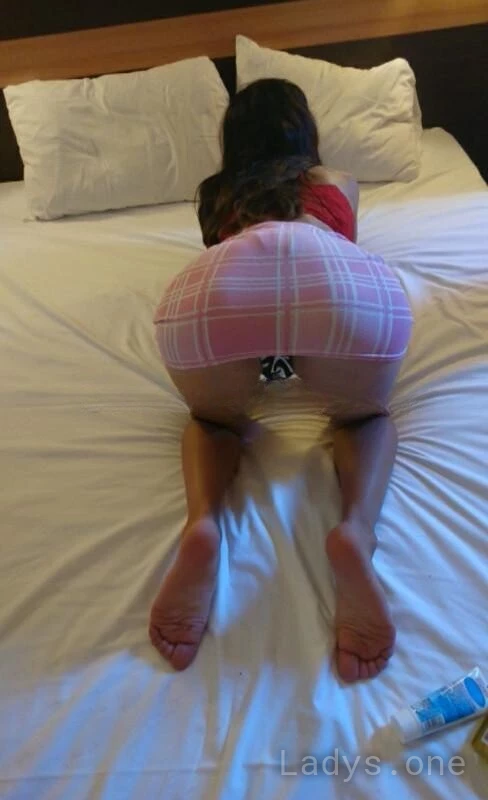 As Instagram evolves as a marketing platform, it is becoming increasingly crucial for firms to develop efficient Instagram marketing strategy. That requires a solid awareness of the Instagram marketing landscape as well as measurable insights into what works and what doesn't.
Finally, businesses of all sizes can benefit greatly from establishing a presence on Instagram, whether it is for the purpose of cultivating an engaged community, finding new customers, or even increasing ecommerce sales. All it takes is a little effort!
If you're serious about taking your Instagram marketing seriously, contact us and let us formulate your Instagram Marketing Strategy.