Beginner's Guide to Facebook Marketing 2022
Facebook is the most widely used social networking platform in the world, with over almost 3 billion monthly active users. There are tons of Facebook marketing options that allow you to engage with new consumers and broaden your business's reach.
The question is how are you going to make the most of these chances? By putting together a Facebook marketing plan. Although this may appear intimidating to newcomers, don't worry. Let me walk you through using the options available to you if you're new to Facebook marketing.
Introduction to Facebook Marketing
Businesses may use Facebook Marketing to reach out to customers and advertise their products in a variety of ways. Facebook marketing is a very broad term for all the different ways you may use Facebook to promote your business. You can choose the tools you wish to utilise depending on your digital marketing goals. The tools are as follow:
Business Pages
Facebook Ads
Facebook Marketplace
Facebook Groups
Whether you're looking for a free social media marketing solution or want to set aside regular money for paid Facebook Ads, there's a marketing approach for any budget. There is no one size fits all when it comes to Facebook Marketing, so be sure to test what works for you.
Want to know deeper about Facebook marketing topics? We have addressed 5 most commonly asked questions here:
1. How Other Social Media Platforms compares to Facebook
2. How to Create More Effective Facebook Ads
3. How to Create Quality Facebook Live Videos
Why use Facebook Marketing?
If you haven't already known, Facebook already has over 90 million businesses. Around 1.88 billion people use Facebook on a daily basis, and at least 17% of them use it to connect with brands and products. To put it another way, businesses are actively pursuing clients on this social media network, therefore it makes sense to establish a presence there as well.
Furthermore, 45 percent of global internet users utilise platforms like Facebook to learn more about things they wish to buy. Through proper advertising on Facebook, there is a higher chance of them discovering your company.
Is Facebook Marketing free?
Setting up a Facebook Page or Group for your business is completely free. However, you must pay to use Facebook Ads. Depending on the sort of ad you choose, the cost is usually calculated by click or impression.
Facebook Business Page
You can utilise a Facebook Page for your business to do the following things:
1) Engage both new and existing customers
Even your most devoted clients aren't privy to what goes on behind the scenes at your company unless you share enlightening social media content with them on a regular basis. A Facebook Page is an excellent way to share photos from inside your store or behind the scenes with your customer service team. You may also increase client engagement by keeping followers up to date on new items and special offers.
2) Know-Your-Customer (KYC)
You'll get access to customer analytics and demographics if you have a Facebook Business Page. You may use this information gathered to aid you in developing a strong demographic marketing plan and better engineer your ads .
3) Reduce marketing costs
A Facebook Business Page is free to create, and many other Facebook marketing and analytics capabilities are either free or low-cost. Including a Facebook Business Page in your marketing strategy is a cost-effective approach to reach a larger audience – perhaps billions – for less money.
4) Increase web traffic
You can increase website traffic by linking to your company's website on your Facebook Business Page. The more individuals who visit your website, the more likely they are to read detailed descriptions of your products and services. Even better, if you sell things online, those who visit your website from your Facebook Business Page may purchase something.
5) Improve Search Engine Optimization (SEO)
Facebook Business Pages are beneficial for more than just your presence on social media; they're also beneficial to your search engine rankings.
Getting started
If you want to use Facebook Ads, you should first create a Facebook Page for your business if you don't already have one. Make sure you're creating the correct account type. Keep in mind that you're making a Facebook Page, not a profile.
A Facebook profile is a personal account which enables you to share personal stuff and images with your friends and family. Pages on the other hand are public profiles that allow businesses and celebrities to communicate with their followers and customers. Users simply need to "like" a Page in order to receive updates from it in their News Feed.
Here's how to set up your own Facebook business page:
1) Your business name and description
Label your Page after your company or another term that people might use to locate you. Let people know what your company does in the "About" section. People may visit your Facebook Page to find out when your phone line or storefront is open. If your business has a physical location, they'll also want your address, as well as your support-line email if you provide services remotely. This is where a Facebook Business Page comes in handy and serves as a one-stop shop for all of this data.
2) Upload a profile picture & cover photo
Choose pictures that accurately represent your company. You can also follow other businesses where they use their logo as their profile picture. Pick a picture of your business, products, or a recent marketing campaign for the cover photo.
3) Add features to your page
You can include a call to action at the top of your Page that encourages readers to do something, such as visiting your website or call your store. Only a few clicks are required.
4) Complete your page sections
A Facebook Page can have numerous parts, but not all of them will be appropriate for your business. Some sections that you may want to include are:
Home: This is where all of your updates and postings can be found. It's also the portion that visitors view first when they visit your page.
About: One of the most important sections of your Facebook Page is the About section. Fill up your address, company information, contact information, business hours, and website URL. Many people go online to look for specific information about a company; don't disappoint them by leaving this page blank.
Community: Customers' posts, images, and videos appear in the Community area. Customers can also look at your store from this location. This is a fantastic opportunity for your audience to communicate with you and learn more about your business.
Events: In this section, you may build event pages and promote forthcoming events. You can invite people to an event on Facebook and share particular information about it all in one place once you've created it.


Info & Advertisements: This section is intended to make your page more transparent. It displays any Facebook advertising you're currently running to your followers.


Offers: This is where you can post any discounts or special offers. This is a simple technique to get people to like and follow your Facebook page. Request that customers like your page and provide a discount.


Posts: This section displays all of your postings, including photos and updates from your timeline.


Reviews: Customers can leave a review and indicate whether they would suggest your business under the Reviews tab. Your Page's ratings appear at the top. Although you can conceal the Reviews option, you may not want to because it gives you and potential clients vital input. Customers will be more likely to promote your products or services if you have positive reviews.


Services: In this section, you can promote your services. You can also provide photographs, descriptions, and pricing information for your specialisations.


Photos: The Photos tab displays all the photos you've shared on your timeline.


Shop: Users will be able to purchase your products straight from Facebook if you add your stock to this section. Sales are deposited into your bank account, and it's a simple way to get started with e-commerce.
Facebook Ads: Steps to start Facebook Marketing
Access your Ads Manager
You must first have access to Ads Manager. It is the "hub" for creating, managing, and tracking Facebook Ad campaigns.
Pick your Ad Objective
Set your ad aim after that to figure out what you want to get out of your campaign. There are three main categories from which to choose:
1. Awareness Goals
2. Consideration Goals
engagement
traffic
messages
app installs
video views
lead generation
3. Conversion Goals
conversions to sales
page traffic
catalogue sales
Pick a suitable name for the campaign
Although optional, having a name helps keep track of the campaign. This would be really useful when you have a few campaigns running at the same time.
Once you've decided on a name, decide whether you want to use A/B testing to compare multiple variations of the same ad. This is all up to you, and you can change your mind at any time. Then, you may proceed to the next window.
Come up with a budget and schedule for the campaign
First, decide which Page you want to promote. This is most likely the page for your company. Then, decide whether you want your Facebook Ad campaign to run monthly or daily, and when you want it to start. You can also provide an end date. You can arrange your ad depending on the time zones if you want to make sure your target audience sees it. If you're targeting a Malaysian audience, for example, you can broadcast your adverts throughout the country's daytime hours, and so on.
Select your audience
Gender, age, region, and language are all factors to consider when creating your target audience. Once you've gotten a sense of how far your ads are travelling, you may tailor your audience based on user behaviours and interests to increase your chances of reaching the correct people. Move on if you're satisfied with your ad reach.
Choose your ad placements
Make a decision on where your ad will display. For novices, "Automatic Placements" may be the ideal option, so Facebook can figure out where you'll gain the most traction. You can change placement based on device kind, social networking platform, and system software if you're more knowledgeable.
Create your brand safety controls
You can exclude certain types of content from your ad, such as violent, controversial, or offensive material. These also include content that will make customers turn away from your page.
You may also tweak your bidding approach a little more from this screen. However, for beginners, it's best to remain with the default settings at first and make modifications later if necessary.
Handcraft your Facebook Ad
Finally, select an ad format, write your ad wording, and upload your pictures or videos. Once you're satisfied with the ad, click "Publish" to make it live.
Great! Now you've just finished creating your first Facebook ad! Creating a reliable Facebook Ad also takes practice and knowledge of the algorithm. Here are some of the different formats of ads that are available for use:
1) Video Ads
It's a fantastic method to show off your product's features in action. Facebook enables users to use several types of video in order to achieve specific objectives, for example short videos and GIFs to rapidly capture attention on the go, or using In-Stream videos for a lengthier and longer TV-like viewing experience.
You can use video advertising to market a product, customer testimonials, or your brand. On Facebook, video postings have a 6.09 percent engagement rate, which is astounding, but if it's a low-quality video with an unclear message, you'll lose viewers.
2) Image Ads
As videos can be quite costly to make, an image ad is an excellent way to create a high-quality commercial quickly and easily. This approach will assist you in increasing brand awareness and directing traffic to your website.
For boosting visitors to your website, static image adverts are great. They must be in JPG or PNG format, with a title that is no more than 40 characters long. They're great for simple and brief calls to action (CTAs) because you only have 125 characters for the core message.
3) Carousel Ads
Carousel advertising allow visitors to scroll through a series of images to see the same product from several perspectives. This format enables you to include up to ten photos or videos in a single advertisement, where each of them can come with its own link to a product page. As you are able to highlight one product in detail, or tell a story, it opens up a lot of possibilities for creativity and interactivity. While this is wonderful for e-commerce, carousel advertisements aren't the best way to show off various products or listings, such as properties in real estate marketing.
4) Collection Ads
It's like putting a short catalogue of your products right in a Facebook post. A Collection ad is made up of one original picture or video and four smaller photos arranged in a grid below it. Image collections are incredible for displaying products in your e-commerce business, but you're limited to a short title and a 125-character core message. As a result, they're not really ideal if you are looking to express bulks of information, just like image advertising.
5) Slideshow Ads
Slideshow ads are a video-like format which works well even if your internet connection is not that great. Making such an ad only requires a number of stock photos, video editing software, and even music.
6) Lead Generation Ads
This format was created to generate better leads, particularly for mobile users. When a user clicks on the image in such an ad, a subscription form appears right in the ad, allowing them to opt in to your newsletters with just a few taps.
Choosing the right format of ads
The type of ad you choose is should be suited to the goal of your campaign. An image, for example, is excellent for delivering a visually compelling CTA, whereas videos are excellent for engaging consumers.
Facebook Ads don't have a predetermined price, either. Because you bid on ad slots across the platform, the price of an ad is determined by how much you're willing to pay for the slot you desire.
Facebook Groups
Set up a Facebook Group for your business to provide your consumers a place to interact. Groups can be used to:
Create a buzz around things
Promote brand activities
Engage with your followers
Starting conversations about your business.
The best thing is starting a Facebook Group is completely free and brings so many benefits to a business with its little to low-cost upkeep.
Facebook Marketplace
Check on the Facebook Marketplace if you offer things online. Facebook Marketplace is a social media network that allows users to find, purchase, and sell things. Filtering results into different types such as location, category, and price might help people locate what they're looking for. You can reach buyers where they are already by listing on Facebook Marketplace. You can instantly interact with potential clients who are ready to buy, and you can reach local customers more effectively with highly targeted listings on the marketplace.
On the marketplace, you may purchase and sell both products and services. This can be anything you find for sale on Shopee, Lazada, Carousel and other similar sites. It's also free to place an ad on the marketplace.
Tracking the Success of Your Facebook Marketing Campaign
When running a Facebook marketing campaign, you should keep track of KPIs like:
ad impressions
ad frequency
click-through rate (CTR)
conversion rate
cost per conversion
You can use these tools for tracking metrics:
1) Ads Manager
The "reporting" option in Advertising Manager allows you to see how your ads are performing at a glance. By producing a report, you may see anything from video ad views to website conversions connected to a Facebook Ad. Simply launch Ads Manager, navigate to "Analyze and Report," click "Ads Reporting," and then choose the data you wish to report on.
2) Events Manager
You can use the Events Manager tool to set up a pixel to track what people do on your website. The pixel, for example, captures an action or "event" whenever someone adds an item to their cart or completes a sale. This information may be viewed in a report, and you can then target these users with tailored adverts in the future.
3) Facebook Business Suite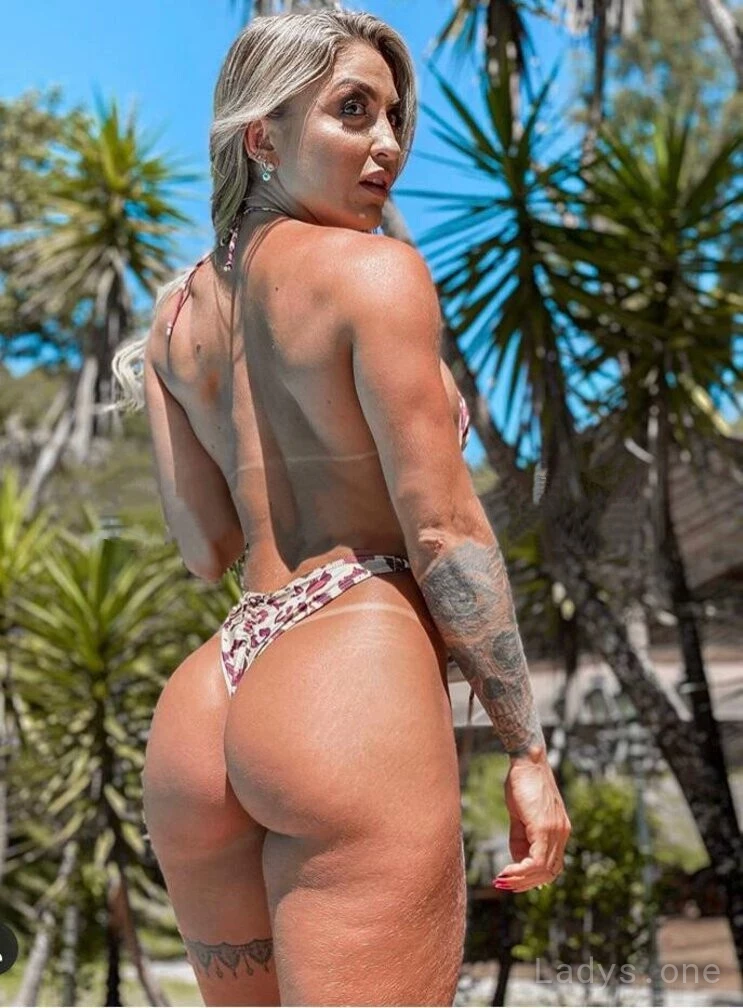 The Facebook Business Suite allows you to easily access important information about your Facebook account, such as audience demographics, post and content engagement and paid ad performance
Furthermore, if you have an Instagram account, you may use the Facebook Business Suite to gain critical data, which will help you integrate your social media analytics tracking. Alternatively, you may track ad performance and conversions using different platforms such as Google Analytics.
What are you waiting for?
If your target demographic is on Facebook, you should definitely try Facebook marketing for your company. In order to market on Facebook successfully, you need to stand out in a sea of 1.56 billion daily active users and 70 million businesses. You must be of assistance. You must be methodical. In order to master Facebook marketing, you must first grasp inbound marketing. It comes as great news that Facebook's capabilities are designed for marketers who want to build genuine relationships with their customers.
Through Facebook Marketing, you can better understand your target audience before you post using their outstanding set of analytics tools. You can stretch the limits of your imagination with Facebook's rising variety of multimedia content alternatives. Then, using Page Insights, you can identify which content individuals like and segment your advertising to make sure you're helping rather than offending them. Your fans have given you permission to communicate with them via Facebook. Follow the basic guidelines in this article to make the most of the opportunity.
In order to guarantee you're getting the most out of your ads, try a range of Facebook Ads and track your success on a regular basis. Do you have a limited budget? Facebook Pages and Groups may still be used to drive traffic, nurture leads, and ultimately increase sales over time.