All the Different Types of Social Media and How to use them Effectively for your Marketing
Discover how to leverage various types of social media platforms and formats to achieve your digital marketing goals. This is a life-changing tip.
A few of the most popular social media platforms might pop up in your head when you are considering social media strategies for your business: Facebook, Instagram, Twitter, and even YouTube or Pinterest, depending on the industry you are focusing on.
In fact, the number of new social media platforms is growing rapidly out there. While some may seem fairly niche, some could be the next Instagram or TikTok.
Many social media platforms have evolved from specialising on one purpose, which is to do social networking or image sharing to featuring live streaming, augmented reality, shopping, social audio, and more.
Hence, rather than providing top level descriptions on Facebook, Twitter and LinkedIn (they're everywhere!), we collected platforms and grouped them into nine general categories that focus on specific use cases and what businesses can achieve by utilising them.
Tips on picking the right social media for business
In this era of ever-growing social media platforms, it can be difficult to decide which one is actually worth your time.
Rather than learning the ropes of every new platform, allow your social media marketing strategy guides your decisions, and only connect with networks that help you achieve your business goals.
Make sure to follow the three tips in creating your own criteria to evaluate every new social media platform, no matter what it is or how it functions.
1. Recognize your target audience
Before you join a new social media platform, the first thing you should ask yourself is: where is your target audience?
Going where your audience currently hangs out makes more sense than joining a new platform and attracting your audience to it.
The second thing to consider is how your target audience interacts with that platform. What In terms of content, what are they looking for? What kinds of accounts do they keep track of? Are they content creators or passive consumers?
Take a look at our State of Digital 2021 report for more information on how people utilise various social media platforms.
2. Keep up with the most recent social media statistics.
When a new social media platform debuts, it's critical to understand the difference between a flashy new object and a fast-growing platform with staying power.
Even though no one can predict the future, comparing a platform's statistics to those of established social media platforms is one approach to see if it has staying power.
We've got you covered if you're not sure where to look for latest statistics:
Instagram Statistics
Facebook Statistics
Twitter Statistics
YouTube Statistics
Pinterest Statistics
3. Align with your most important business goals
Ask yourself: which platforms are best suited to my business goals?
If one of your goals is to raise awareness of a new product or service that could benefit from video tutorials, you should concentrate on video-only platforms (such as YouTube and Vimeo) or video formats available on sites where you're already active (like Instagram Stories and Reels, Facebook Live, etc.).
Types of social media platforms and formats you should know in 2021:
1. Social audio platforms and formats
Examples: Twitter Spaces,Clubhouse, Spotify
Used for: Listening to live conversations on certain topics.
How to use them in your business: During COVID-19 lockdowns, new social audio platforms (like Clubhouse) and formats (like Twitter Spaces) have thrived as individuals at home will have more time to participate in live conversations.
The major benefit of audio social media platforms and formats is the high level of attention and interaction that opt-in listeners are likely to provide.
Lively, interactive dialogues can help you establish own image as a leader in your niche while introducing your business or products to target audiences who are already engaged in the content related to your niche (otherwise, they wouldn't be tuning in).
Here are a few ideas to start using audio social media platforms:
Hosting industry panels.
Broadcasting news and big announcements.
Hosting interactive sessions (such as AMAs) with target audiences.
Record interviews during a live Clubhouse/Twitter Spaces chat and upload them as a podcast (example: The Social Media Geekout show).
Build your business' thought leadership through a 30-60 minute show.
Check out Matt Navarra who did a great job in combining Twitter Spaces AND podcasts:
2. Video social media platforms and formats
Examples: YouTube, Instagram Stories and Reels, TikTok, Facebook Watch
Used for: Watch short and long formats videos.
How to use them in your business: Videos on social media platforms can capture attention, increase brand awareness, or bring products to life unlike the rigid photos.
The video content you post should be intended to educate, entertain, and/or inspire your viewers and target audiences. Videos created with the thought of selling only will hardly engage viewers.
These businesses set the best example in using video social media platforms:
Notion on YouTube — produces educational content that is both useful and motivating for its users.
Beautiful Destinations on Instagram Reels — offers travel inspiration through short, professionally shot clips.
Ryanair on TikTok — incredibly interesting clips, display an excellent understanding of TikTok users' humour and nuances.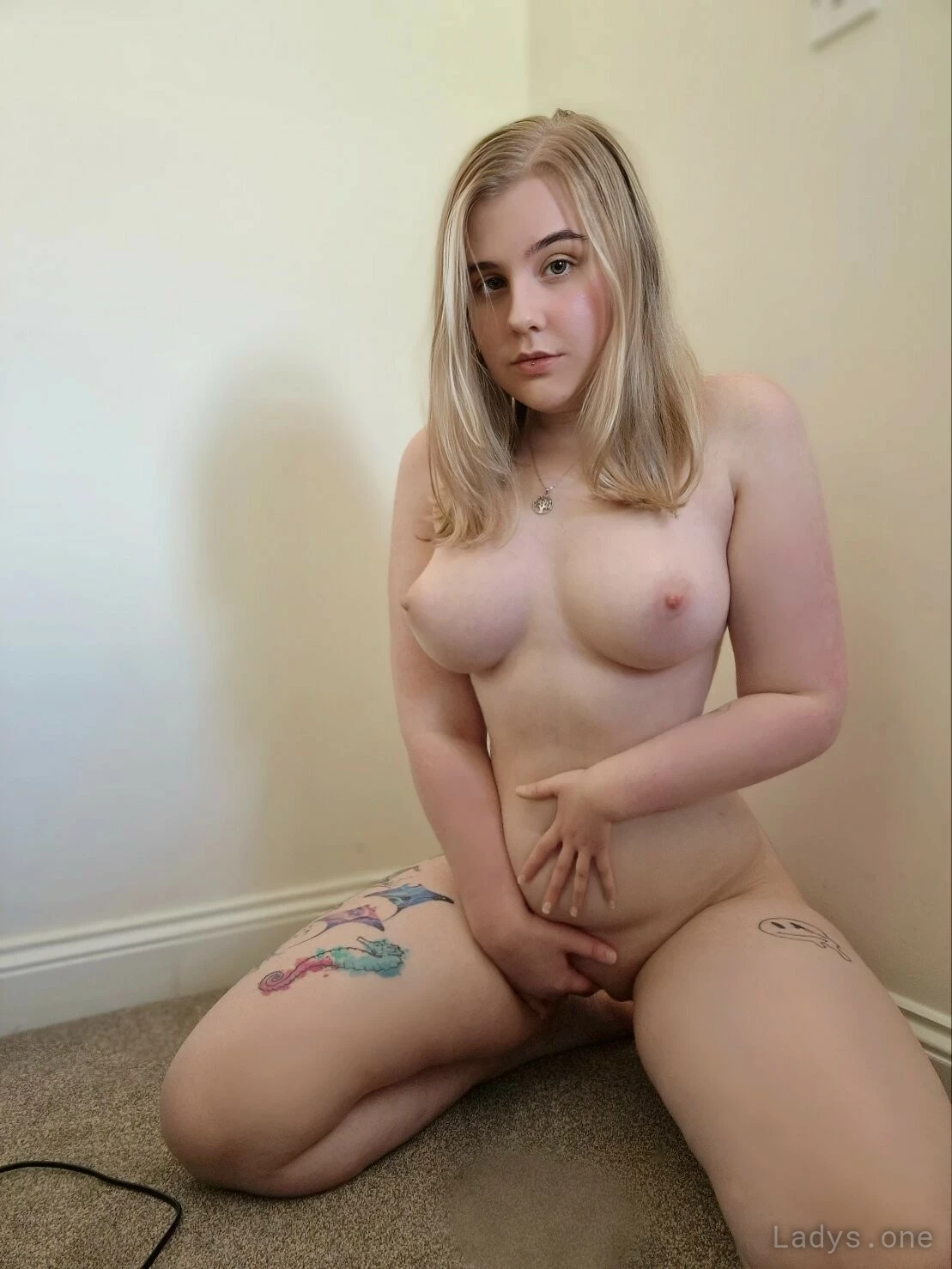 3. Disappearing content formats
Examples: Instagram Stories, Snapchat, Facebook Stories, LinkedIn Stories
Used for: Sending private ephemeral messages and sharing current, in-the-moment content with all of your followers for up to 24 hours only for viewing.
How to use them in your business: Stories and other ephemeral formats are ideal in delivering timely content like announcements, limited-edition items, and live events.
Because of the 24-hour shelf life, most Stories and Snapchat content feels more genuine and less polished. As a result, businesses are able to demonstrate a more human aspect.
Suggestions for how your business can utilize disappearing content:
Polls, voting (using interactive Stories stickers)
Teasers/countdowns to product launches
Behind-the-scenes content
Time-sensitive announcements
One of my favourite local bakeries, who promotes their weekly specials on Instagram Stories, is a fantastic example.
4. Discussion forums
Examples: Reddit, Quora
Used for: Exchanging questions and answers, networking, creating communities around niche- and interest-based topics.
How to use them in your business: Uphold customers' rights by providing your business' subject expertise and addressing inquiries linked to your industry. While engaging in discussion forums, it would be a plus to include information about your brand and products, but that should not be the primary goal.
Do keep in mind that Reddit disapproves self-promotion in your answers. Be mindful to respond to the original question and only provide links to your products if they're truly useful.
While Microsoft did not establish the /r/XboxOne Subreddit, they began engaging with Redditors by organizing AMA sessions with game developers after they realised how popular it had become.
5. Shoppable social media platforms and features
Examples: Instagram Shops, Shopee, Pinterest Product Pins, Facebook Shops, TikTok, Taobao, Carousel, Lazada
Used for: Browsing and purchasing products from brands directly through social media platforms.
How to use them in your business: Utilize built-in mobile-friendly features to enable your audience to buy from you without having to leave a social media app.
Features include Pinterest Product Pins, Instagram Shops, and TikTok's in-app shopping allow you to connect your product catalogue directly to your profile on each app.
Although your followers don't like to buy things on social media or have long buyer journeys, shopping features can help you tag products, add more product information, and drive traffic to your website.
Strategic ways to use shopping social media platforms:
Limited edition release, e.g., promoting a limited-edition product launch on social media and linking or tagging the item in your product catalogue
Social selling
E-commerce (many social media platforms have e-commerce integrations, such as Shopee)
Retargeting, such as developing custom audiences based on who has visited your Facebook/Instagram Shops.
You may also use social media to host live shopping events. In China, livestream shopping has grown in popularity, inspiring platforms such as Instagram to develop Live Shopping.
6. Social media live streams
Examples: YouTube, Instagram Live Rooms, Facebook Live, TikTok
Used for: Broadcasting live video to many viewers. Live video streaming can range from an individual displaying themselves and what they're doing on their screen to professionally planned panels with numerous presenters.
How to use them in your business: When individuals were stranded at home during lockdowns with nothing to do during the epidemic, livestreaming skyrocketed in popularity.
However, a global pandemic isn't required to persuade viewers to watch your live-streaming. Interviewing well-known guests, offering exclusive product launches, and hosting AMA sessions with your business executives are all examples of ways to create tune-in-worthy streams.
As livestreams allow viewers to connect with the hosts in real time, it's critical to keep an eye on and respond to comments during the broadcast. More suggestions can be found in our guide to social media live-streaming.
Due to Covid-19, Formula 1 races was on hold until 2020, numerous drivers began streaming themselves using driving simulators on Twitch, which became quite popular among fans.
7. Business social media platforms
Examples: LinkedIn, Twitter
Used for: Engaging with professionals in your industry or potential clients.
How to use them in your business: Recruiting and hiring talent, developing B2B relationships, and connecting with professionals in your niche are all possible uses that business social media platforms offer.
Platforms like LinkedIn are perfect for B2B because they enable brands to connect with new audiences by meeting them where they network and conduct business.
However, LinkedIn isn't the only business-oriented social media platform available. Twitter could also be a place in locating topics that could contribute to their businesses.
On Twitter, communities have formed around industry-specific hashtags such as #MarketingTwitter and #FreelanceTwitter.
Set up a keyword-based column in Hootsuite using your industry's hashtag to allow relevant conversations.
8. Closed/private community social media platforms
Examples: Discourse, Slack, Facebook Groups
Used for: Forming communities, with the option of requiring new members to register or do other forms of screening.
How to use them in your business: Private groups can help businesses by bringing people of their community together to bond over common issues, exchanging questions and answers, and create a sense of professional belonging.
As the group admin, your business has the authority to establish rules about self-promotion. Numerous groups (especially on Facebook) ask members to answer questions before joining in order to weed out spammers, but you can utilise these fields to invite them to join your email marketing list.
An example to take note, The Instant Pot Facebook Group, which was launched by the brand in 2015 has grown to over 3 million members because they like sharing recipes and product ideas.
9. Inspirational social media platforms
Examples: Pinterest, YouTube, Instagram, blogs
Used for: Seeking for information and inspiration on a wide range of topics, including food, travel, decorating, shopping, and more.
How to use them in your business: Curate graphics and content that is targeted to your target audience's tastes, and weave in your own items when appropriate. To categorise your content and create themes that meet your audience's interests, use collections, playlists, tags, and guides.
Pinterest and YouTube, for example, are well-optimized for search, which means your postings should include keywords, hashtags, and photos that are relevant to what your audience searches for.
Travel bloggers frequently optimise their blog posts and YouTube videos for searches such as "What to do in [Destination]" and "[Destination] Travel Guide."
There are various types of social media you may use, whether you're developing a community or analysing new platforms for your business to join. Some are practically required for any business, while others only make sense if they fit your niches or use cases.
It's a fair bet that you'll discover a method to use social media to assist your business, no matter what your needs or goals are.