What is Influencer Marketing?
In recent times, influencer marketing has became a common type of online marketing. It's been a buzzword for as long as we can remember, and it's just getting more popular now that it's frequently mentioned in the mainstream media. Although this is the case, some people are still confused on what influencer marketing is all actually about. When some individuals hear the term for the first time, they may wonder, "What is influencer marketing?"
Influencer marketing is a hybrid of old and contemporary marketing strategies. It combines celebrity endorsement with a content-driven marketing effort. The fact that the campaign's outcomes are collaborations between businesses and influencers distinguishes influencer marketing. Influencer marketing, on the other hand, isn't just for celebs. Instead, it focuses on influencers, many of whom would never be considered famous in the traditional sense.
What is Influencer Marketing?
A brand collaborates with an online influencer in order to advertise or promote one of its products or services through the influencer's post. Some influencer marketing collaborations are less concrete than that; companies just cooperate with influencers to raise brand awareness.
Influencer marketing was pioneered by YouTube personality PewDiePie. He worked on a series of films with the filmmakers of a horror film set in the French catacombs under Paris, where he encountered challenges. With nearly twice as many views as the film's trailer, it was great content for PewDiePie's 27 million followers. Everyone emerged victorious.
Influencers, unlike celebrities, may be found anywhere. Anyone might be one. They are influential because of their large internet and social media followings. Influencers include someone like a well-known fashion photographer on Instagram, a well-read cybersecurity writer who tweets, and a well-known marketing executive on LinkedIn. Every sector has notable figures—you just have to seek for them. They will be followed by hundreds of thousands (if not millions) of individuals. Many will, however, appear to be ordinary people.
They could only have 10,000 followers, or even less in some cases. Regardless, they will have established themselves as industry experts. They are the folks who people go to when they have questions. They are the ones who, based on their field of study, create the most fascinating social updates on their specific topics. They share the best images, make the most entertaining videos, and administer the most informative online communities.
Influencer Marketing in Malaysia
Malaysia is an intriguing market for social media influencers, key opinion leaders, and influencer marketing, and not simply because of its current situation. According to a recent analysis provided by Google, Temasek, and Bain & Company, new digital service users in Malaysia increased by 36% compared to overall digital service consumers, which is on par with the Southeast Asia region's average and slightly higher than Thailand and Singapore.
In addition, the survey found that non-metropolitan areas in Malaysia (59 percent of all new consumers) are the region's top market for non-metropolitan penetration. According to We Are Social and Hootsuite's Digital 2020 studies, YouTube is the most popular social media platform (93 percent of all users questioned), followed by Facebook (89 percent), and Instagram (86 percent) (72 percent ). This can also be credited to Malaysia's thriving YouTube content creator ecosystem, which produces notable and locally relevant content that attracts viewers to the popular video site.
A closer look at Malaysia's social media influencers and key opinion leaders Malaysia's influencer scene is growing! "YouTubers" (or YouTube content creators), "Key Opinion Leaders" (or KOLs), and "Social influencers" are some of the buzzwords, and they all refer to people or groups of people who create material for their social media audiences.
As mentioned above, a social influencer can be anyone who has an impact on buying behaviour among their social media followers based on their area of expertise, including celebrities, topic experts, and even your friends.
Importance of Influencer Marketing
1. Targeting Precision
Every marketing strategy must include identifying and targeting the correct audience. Although it sounds easy, it can prove to be quite a difficult procedure that necessitates a detailed understanding of your target market. Influencer marketing enables you to skip this stage because influencers have already done the ground work. Simply ensure that the influencer is relevant to your niche and that their public demeanour is consistent with your brand's image.
Assume you own a clothing store that specialises in providing millennials with affordable and attractive clothing. Collaborating with fashion models and bloggers can help in reaching out to an audience that is likely to be interested in your products.
2. Increased brand recognition
Influencers are able to extend brand exposure and enhance brand awareness due to their large reach. When an influencer promotes your brand, people who follows the influencer are more likely to pay attention. Furthermore, suggestions from a well-known influencer are frequently seen as more genuine.
Working with influencers allows you to cut through the clutter and attract their audience to your company. It raises your brand's visibility and facilitates significant online conversations about it.
3. Increased audience participation
It's difficult to increase the amount of likes and comments on your social media posts. Getting millions of followers won't help you achieve anything if your engagement is minimal. Influencer marketing is the answer in this situation.
Working with influencers improves the quality of your business and makes it more user-friendly. This type of content is more likely to get traction with your target demographic.
Second, when an influencer publishes your content on social media, their followers will interact with it as well. If they enjoy the content, they may tag their friends and share it on their social media accounts, extending its reach even further.
4. Improved conversion rates
Any business's ultimate goal is to increase sales and profits. However, attracting new customers by constantly sharing about own "achievements" is incredibly difficult. Customers are growing wary of such businesses, and many now spend time researching them online before making a purchase.
Influencers have the ability to draw in additional customers to your products or services. This is because people trust the word of their followed influencer. It can be used by brands to influence purchasing decisions and boost conversion rates. According to a study, 33% of participants believe influencers are the most trustworthy sources for purchase advice. Influencer marketing is undeniably effective at attracting new customers. It helps in attracting more customers to your business and increasing your sales through better conversion rates.
5. Increased credibility and trust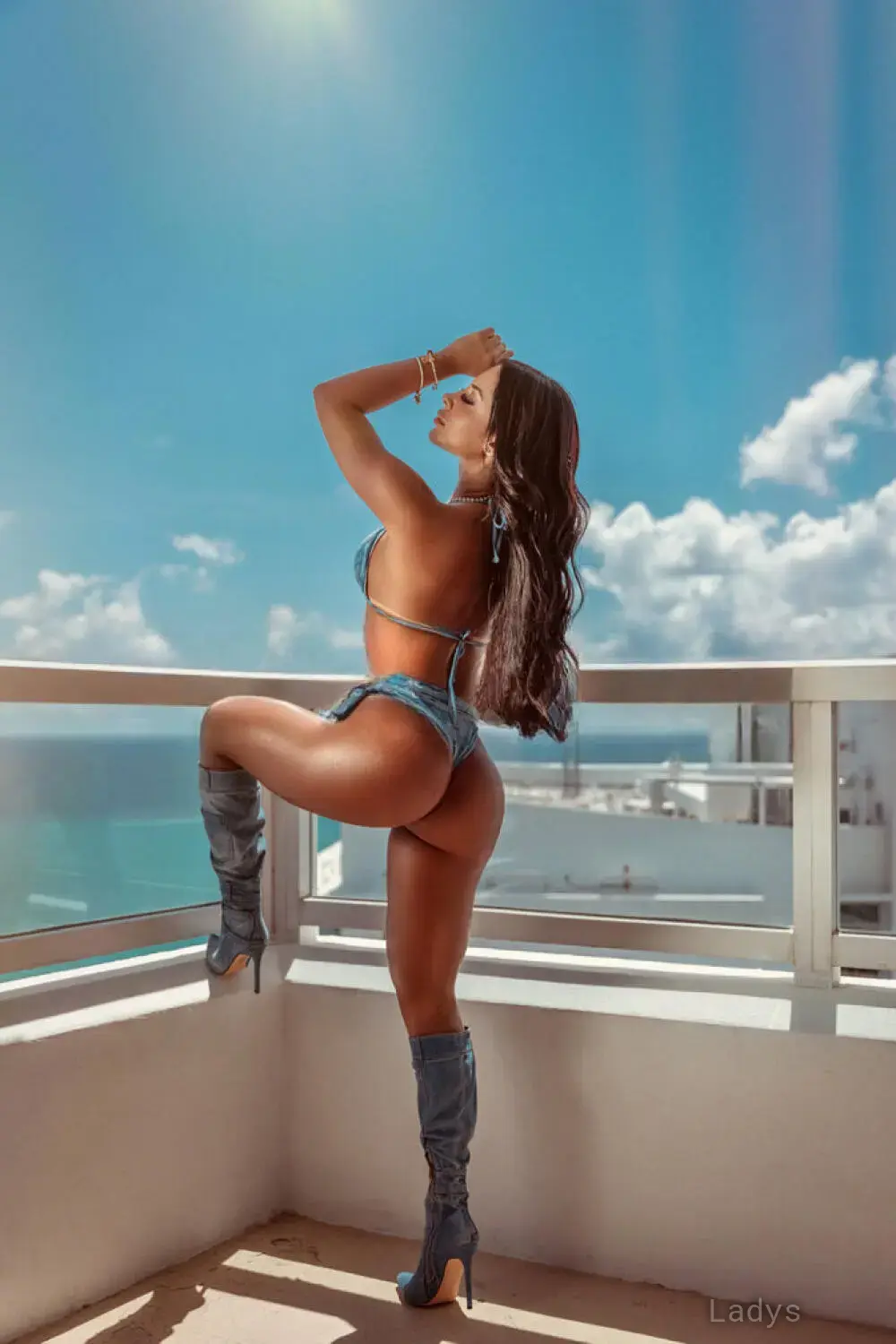 The trust of their followers gives influencers great power. This trust can aid in the development of a devoted fan base. It is considered an authentic testimonial when an influencer writes their honest review about your products or services. It helps to increase the trustworthiness and strengthens your brand's reputation.
Apart from that, collaborating with influencers allows you to win their audience's trust. This is a very good way for building a committed army of brand champions over time. It helps you improve your brand awareness and increase revenue .
Navigating the "New Normal" Digital Industry
The global lockdowns that happened in 2020 due to the Covid-19 pandemic were a key driver of internet commerce. TikTok has gone widespread; podcasts have been ingrained in our daily lives; and Instagram has evolved into a retail platform. Customers avoid advertisements whenever feasible. Customers choose what they listen to and who they trust in a new era of democratic media consumption.
As a result, the digital market becomes crowded. We are witnessing a completely new type of transaction as the attention economy grows, where marketers discover and acquire customer attention by generating fascinating and appealing content.
Your content is created by influencers. They create native adverts that are likely to resonate with customers, boosting your advertising effectiveness and overall conversion. Analysts may then determine which influencer content is the most effective and create paid ads to target a certain audience. Because influencer material is more authentic, it typically generates higher engagement and conversion rates.
Types of Influencers
The Pyramid of Influence
The whole range of your influencer relationships is covered by the Pyramid of Influence. From the top to the bottom, here's how that pyramid works. Influencers are not all created equal. The focus has shifted dramatically from high-end influencers to micro-influencers in recent years.
Take a look at the Pyramid of Influence to understand the many types of influencers. Celebrities and thought leaders, who have a high reach but low relevance, are at the top of the pyramid, while advocates and current customers, who have a lower reach but higher relevance, are at the bottom.
Micro-influencers are a group of persons with a large following but, more crucially, a high level of relevance among their target audiences. Their power comes from their particular knowledge and mutual trust with their fans.
Spectrum of Influencers
The term 'influencer' refers to the social media and celebrity elite. However, the widespread adoption of social media has levelled the playing field, allowing bloggers, instagrammers, youtubers, and even ordinary consumers to participate. As a result, the industry is attempting to develop a uniform taxonomy for discussing influencers. Influencers can be classified into one of three categories:
1. Mega-influencers
Actors, artists, athletes, and social media icons with 500k+ followers who drive 2% to 5% interaction every post. They have the greatest influence on the influencer spectrum, according to their celebrity (they tend to be brands in their own right). When it comes to driving activities on behalf of a brand, they have the lowest overall resonance.
2. Macro-influencers
Professional bloggers and YouTubers with a significant following of 50,000 to 500,000 people who drive 5% to 20% interaction every post. They are the most topical on the spectrum, with impact in specialised categories such as leisure, fashion, and business.
3. Micro-influencers
Consumers with 1,000 to 100,000 followers who generate 25 percent to 50 percent engagement per post. On the influencer spectrum, they have the highest brand relevance and resonance, with influence generated by their personal experience with a brand and the strength of their relationships with their networks.
Social Media Influencer Landscape in Malaysia
1. Mega-influencers
They make a career in another way (for example, as an athlete, actor, artist, top model, or celebrity) and monetize their influence as a side hustle. (Examples include Lee Chong Wei, Nicol David, Siti Nurhaliza Tarudin, and Mawar Ashid)
2. Macro-influencers
Influencers make their living (e.g. professional blogger, creator, or journalist). (Hong Kiat, Hanie Hidayah, Jane Chuck, Emily Quak, Sabrina Tajudin, Pennmyblog, Ummi Nazeera are few examples.)
3. Micro-influencers
Consumers who have significant power but are unaware of it, or who aim to be macro-influencers. (Examples include Christinna. K, Elecherlee, Chazynash, and Purpletiff)
4. Brand advocates
Consumers who are enthusiastic and willing to offer their opinions, but who have limited power.
Types of Influencer Marketing
1. Competitions & Giveaways
You can spend a tiny portion of your budget to give away some products every month to competition winners or influencers, depending on the price point of your product. Influencers' unboxing videos on Instagram or Youtube can help promote your product by putting it in front of their audience at a cheap cost to your brand.
Some influencers receive so many freebies and exclusive things that they dedicate one day of the week to unboxing all of their gifts on social media, thanking the brands that sent them, writing reviews, or using them directly on the platform. On the competition side, including engagement instructions as a prerequisite for entering the contest is a simple method to increase engagement. Here are some suggestions:
Liking the post
Following
Content sharing
Subscribing to a newsletter
Tagging friends
Creating unique content
Make sure the regulations are clear so that no one is put off from participating. This also ensures that the audience is not disappointed when the winners are announced.
2. Sponsored Content
One of the most common marketing examples is sponsored content. Influencers are approached by brands to see whether they will recommend one of their products or services, or vice versa. Based on the influencer's channels you've compromised, the final product is frequently an image, video, or blog article featuring your goods or services.
The influencer is usually sent a campaign summary by the sponsor, which includes certain criteria and requirements. It's also critical that you offer your influencers some creative licence. They know how to engage their audience since it's their audience.
3. Collaborations
Several brands have collaborated on products or content with influencers. In the beauty and fashion industries, influencers frequently create their own line of accessories, apparel, or cosmetic items under their own brand. This is obviously a cohesive strategy if you're making your own items, and it's more popular among firms who have already built a name in their field. If your company is having trouble with these issues, consider content collaborations.
4. Takeovers
During a takeover, the brand grants the influencer temporary access to its social media accounts. Normally, the period lasts one day, but for special events or occasions, it might last up to a week. Influencers can create behind-the-scenes or day-in-the-life posts, tales, and videos to pique your audience's interest.
The most significant disadvantage of this influencer marketing strategy is that you'll have to offer the influencer your password. You'll need to establish a high level of trust for obvious reasons. A contract is also necessary. If you have a Snapchat account, the site provides a function that allows you to publish takeover stories without giving out your login information to outsiders.
5. Reviews
A brand may provide its products or services to an influencer for free in exchange for the influencer writing a review, which is one of the most common influencer marketing methods. This could be the incentive if you've seen any "unboxing" videos. The idea behind these films is that the influencer has never heard of or used the product before, and they're unboxing and testing it out on camera for the first time.
Meanwhile, numerous web personalities have made a reputation for themselves by reviewing things such as cosmetics. They may be acquiring these things in other ways than through an influencer marketing agreement in these circumstances.
6. Brand ambassadors
A long-term ambassador is an influencer who works with your brand for a certain period of time, as the name implies. You may think of them as the "face" of your company, similar to how prominent spokespeople are used in traditional advertising.
Unlike other forms of influencer marketing, a brand ambassador may promote your company for several months to a year or longer. This type of influencer marketing strategy can provide impressive outcomes, including:
More frequent promotions provide you more opportunities to show off your brand's adaptability.
The ambassador's followers will remember your firm because of the repetition.
In the eyes of their audience, a tighter relationship with the influencer equals more trust, reliability, and authenticity.
Your marketing strategy's churn rate is lower, which means less uncertainty and more convenience.
For example, Malaysian actress Neelofa collaborated with Lancome to become their brand ambassador.
Influencer Marketing Strategy
1. Invest in influencers who use videos
Video production is the most recent trend, and if you're not taking advantage of it, you're already behind the curve. Four out of five millennials prefer video content while investigating a purchase decision. While video content grows, corporations are pulling their advertising dollars off Youtube in historic numbers, partly because they have no control over where or when their adverts appear.
Without such control, marketers are shifting away from traditional video advertising that interrupt Youtube videos and toward influencers who talk about their products in video content.
2. Transparency
Getting influencers to use the hashtags #sponsored, #ad, or #[brand name] partner in their posts is one of the simplest methods to show that they are being paid to endorse your business.
Instagram created the branded content feature, which allows you to tag a business partner and clearly state that the post is sponsored. To reduce your brand's risk, monitor your influencers' postings and material on a frequent basis to make sure they're adhering to your rules.
3. Content, not ads!
People's desire for authenticity drives content marketing. Customers were bored of traditional advertising cluttering radio, magazines, television, and billboards. The digital age ushered in a new sort of advertising with the dot.com explosion, which fueled the demand for greater authenticity.
With this in mind, the influencer you want to collaborate with must have a good mix of non-commissioned and commissioned material. Otherwise, the trust element, as well as their followers and impact, will vanish.
Choosing the right influencer
To drive sales and profit, each marketing plan must have its own cost. To get the ideal influencer marketing combination, make sure you have the right influencer, platforms, experiences, and specialised testimonials in place. So, if you're considering investing in influencer marketing, where do you begin?
Step 1
Select the appropriate platform. According to the data, Malaysians have the largest Facebook community, with 22 million users, followed by 12 million Instagram users and 3.86 million Twitter users. Each platform has its own target audience and specialisation. When it comes to implementing an influencer marketing campaign, your industry matters. On Instagram, beauty and fashion brands shine. Cafe owners and the food industry fare better on Facebook. As a result, make sure you start with the right platform.
Step 2
Prepare a budget and a management plan. Another consideration is whether you should go with celebrity influencers or micro-influencers (those with between 2000 and 5000 followers). The cost of content, such as video production, is another budget that you should confirm. A production company's creative professional video clips may be more creative than an influencer's video. When deciding on a budget, you might want to think about the return on investment. An influencer management service may be a more cost-effective choice. It could help with content, timetables, outbound views, SOE, and many other things.
Step 3
Time to reach out to suitable influencers. The goal of influencer marketing is to raise brand recognition and sales. Consider the following factors while choosing the ideal influencer:
Is the influencer market a good fit for your service and products? Check their current job advertisements for confirmation.
Is he or she as trustworthy as claimed? Check the engagement ratio to follower counts by scrolling through their feed. If there are any spam or fraudulent accounts, check the comments.
Have they already worked with similar businesses and how was the campaign?
Conclusion
Despite its growing popularity, influencer marketing remains an underutilised channel, and it will remain a significant marketing approach for firms for many years to come. Now that you've learned everything there is to know about influencer marketing, get started on your first campaign right away. It may take some trial and error to figure out what works best for your brand, but you'll soon discover that an effective influencer marketing approach is one of the most effective ways to swiftly reach new audiences and attract quality customers.